BUSINESS STORAGE SOLUTIONS
D&J Self Storage is a local company run by local people who have extensive knowledge in private and commercial self storage, our new purpose built facility is open from 8.00am until 5.00pm Mon - Fri and 8.00am until 12.00pm Sat and very securely locked up thereafter. However if you require access to your unit and property we are happy to be called on our out-of-hours number to open up at any time. We aim to offer competitive rates and excellent service to all of our customers whatever their storage needs.
Why use D&J Self Storage?
D&J Self Storage is a local company run by local people offering excellent service, so you know you're in the best hands when you store your belongings with us. Our facility is clean, dry and secure, so you can rest assured that your belongings are safe from damage and theft.
Whether you're looking to store big, bulky office furniture or just some dead files, we have a range of different-sized storage units so you can find the perfect fit for your business. We pride ourselves on being able to offer great value for money, so you're never paying over the odds for your self-storage, and our price promise means that we will always match the local competitors for price so you're always getting a great deal with us.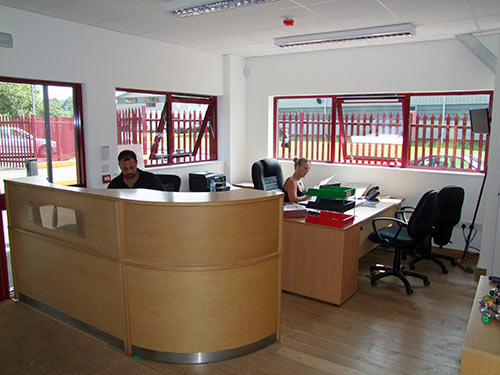 Stock storage...
To deal with those peak periods or seasonal changes in demand sometimes a little extra storage space is invaluable. When these periods come why not use the flexibility of self storage with D&J Self Storage to overcome your short term problem, without taking on any long-term costs.
Office space...
Often, self storage can work out cheaper than expanding the business or shop, and quite often it is not even possible to expand in already built-up areas. Even if you are refurbishing your premises and just need space temporarily then self storage with D&J Self Storage is the perfect solution for you.
Dead filing...
With the legal requirement to store accounting and other documents for a minimum of 6 years office space can soon be of a premium, so why not use D&J Self Storage to store these old files, and of course the cost of this is tax deductible.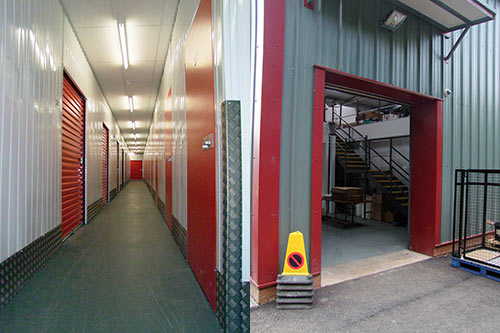 eBay™ sellers...
If you are an avid eBay™ seller and are struggling for space or you're feeling overwhelmed with the amount of stuff you want to sell, take the pressure off by using D&J Self Storage so that you can clearly see what you have to sell and can organize yourself better without cluttering your home. If required we are happy for you to use your laptop or phone in your unit and connect to the internet via our WiFi for free. We can also supply you with any packaging materials you may need.
View our Terms & Conditions